Baby wipes just make life easier. They are often treated as a convenient tool to get a (usually quite messy) job done, which they are. However, not many parents realize that because wipes are used so frequently they do have impact on their babies' health. The sensitive skin of an infant comes in contact with baby wipe more often than with a cream or baby oil. Yet parents can spend hours reading reviews and asking for recommendations about the latter while choosing wipes on the basis of color of their box. Below you will find out what are the differences between baby wipes, which are the most efficient and which contain dangerous chemicals. Different parents have different needs so to find the best baby wipes you need to decide which features are most important for you.
Things to consider before buying
Safety
The substances used to moisten wipes should be crucial element when choosing baby wipes. These compounds contact the sensitive skin of a baby and parents should make sure that none of them cause adverse health effects. Some substances that are certified for safety in adults may still cause irritation, allergies and other symptoms in babies. You may be surprised but many BIG brands use substances like benzyl alcohol and parabens in their baby wipes. If you're not sure about the safety of a given substance there is an independent resource available online where you can check it. It's called Skin Deep and in their database substances are scored on the basis of the safety (0 – safe, 9 – most dangerous). At the bottom of this page you will find a glossary of compounds often used in wipes for babies.
Disposable wipes vs reusable wipes
Reusable baby wipes are not than convenient as disposable ones but offer you full control over the ingredients you use to moisten them. Therefore they can be safer choice for babies with ultra-sensitive skin that is prone to irritation. They are also recommended for infants up to the age of one month.
Soothing and protective substances
Some wipes contain substances that are aimed at protecting baby's skin and soothe irritations. Lanolin and aloe vera are the most common ingredients used to form a protective barrier on the surface of the skin to minimize impact of urine and poo. Studies confirm that application of such substances reduces both occurrence and severity of diaper rush. A common ingredient of wipes for babies is also Tocoferol (Vitamin E) that have soothing effect on skin.
Number of layers
There are single and multiple layer wipes available on the market. What is the advantage of using more than one layer? Additional protection. And it's not about protecting your hand (not primarily) from contact with poo but additional layers decrease the chances of tearing the wipe and accidentally scratching baby's skin with a fingernail.
Texture and quality of materials
A textured material will make it easier to accomplish the task. It is usually good to avoid wipes that are made of synthetic materials with smooth surface as it's hard to clean up the mess using them. Analogically you wouldn't use baking paper to wipe peanut butter from a table but a well textured paper towel. Using wipes that are more efficient is better both for your baby's skin and your pocket as fewer wipes as needed to get the job done.
Sealing mechanism
An effective mechanism to seal the container after you remove a wipe means that the remaining wipes will not dry out. This is important when you have several hundred wipes in one box. If the mechanism fails you may end up throwing away half of the wipes away. Not the best way of spending your money.
It is also important for the mechanism to be easy to use. At 3am you will definitely appreciate it.
Real price of using baby wipes
By real I mean not only what you pay in the shop but what you get for your money. If you paid 30% less for discounted wipes but you have to use them twice as much as they are too thin to get the job done in the first run it means you didn't do a good deal. This does not mean that cheaper products are always of lesser quality.
---
Top 10 Best Rated Baby Wipes
Pampers Softcare Baby Fresh Wipes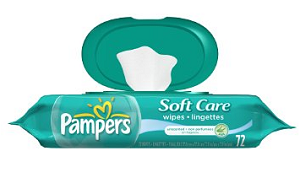 Strong and wipes from a renowned brand. Pampers advertises them to be twice as strong as competition and indeed it's hard to tear them when wiping baby's bottom. On the front of the package there is also a large text "100% alcohol free" although on the ingredients list you can find: Benzyl Alcohol? It probably means that there is no ethyl alcohol in them which can cause skin irritation. They are also very efficient thanks to the well-designed textured surface which helps to accomplish the task swiftly. They come in various sizes and there are several packaging options available. Some of the packages are resealable and some are designed to be used with dispensers so make sure to read the description thoroughly before you buy.
According to many parents a baby wipe from reputable company guarantees not only high quality but also safety. For these reason they consider this product to be the best baby wipe you can get.
Ingredients:
Water, Tocopheryl Acetate, Disodium EDTA, Citric Acid, PEG-40 Hydrogenated Castor Oil, Sodium Citrate, Phenoxyethanol, Ethylhexylglycerin, Benzyl Alcohol, Xanthan Gum, Sodium Benzoate, BIS-PEG/PPG-16 PEG/PPG-16/16 Dimethicone, Caprylic/Capric Triglyceride, Fragrance.
See the glossary at the bottom of the page to learn more about these substances
Things that could be better:
Strong Scent. They have a nice fresh scent but some parents find it too strong or even overwhelming.
Thickness. Several users who bought them on amazon complained about them being too thin. In such cases Pampers representative recommended using thicker version of this wipes called Pampers Sensitive Wipes.
>Check discounted price of Pampers Softcare wipes on Amazon<
---
Huggies Simply Clean Baby Wipes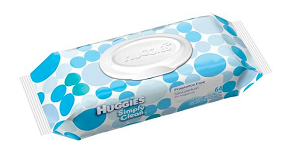 There alcohol free wipes comes in several different packs such as case pack, portable soft pack, refill pack, and Pop-Up Tub dispenser. The refill packs have a resealable closure to keep and thus the wipes stays fresh for longer. They are often praised for the textured design with makes them efficient in removing even massive mess.
Huggies have recently changed the way these wipes are manufactured. There is a clear improvement in terms of ingredients as many potentially dangerous substances were removed. But they also changed the design of the wipes and they are thinner now which caused a lot of people to be disappointed with these wipes. In fact most of the negative reviews of Huggies Simply Clean Baby Wipes on Amazon are with regards to the fact they are too thin.
Ingredients:
Water, Phenoxyethanol, Amodimethicone, Caprylyl Glycol, Cocamidopropyl Betaine, Malic Acid, Sodium Citrate, Aloe Barbadensis Leaf Juice, Tocopheryl Acetate
See the glossary at the bottom of the page to learn more about these substances
Things that could be better:
Thickness – some users complained that Huggies changed the thickness of these wipes.
>Check discounted price of Huggies Simply Clean Baby Wipes on Amazon<
---
Seventh Generation Thick & Strong Free and Clear Baby Wipes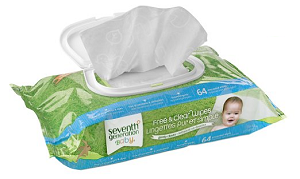 A well thought out and safe product from a well-established company. These wipes are free of alcohol, dyes, synthetic fragrances, parabens and phthalates. They are not non-toxic and hypoallergenic but also contain tocopherol acetate which has a soothing effect on irritated skin.
Overall great, relatively thick and safe wipes.
Ingredients (the new improved formula):
Water, cocoamidopropyl pg-dimonium chloride phosphate, sodium benzoate, quillaja saponaria wood extract, citric acid, aloe barbadensis leaf extract, tocopheryl acetate. The wipe material used in this product is a blend of wood pulp, polypropylene and polyethylene.
See the glossary at the bottom of the page to learn more about these substances
>Check discounted price of Seventh Generation Wipes on Amazon<
---
Kirkland Signature Baby Wipes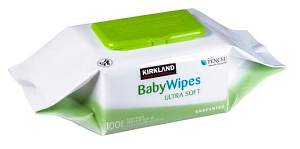 These are often praised for their texture which makes them efficiently clean the mess. They are also very thick, but thanks to the application of special Tencel® fibers it does not make them harder. Quite the contrary, high content of this environmentally friendly material provide exceptional softness to the wipes and makes them very absorbent. The wrapping is also well thought oot. With an innovative snap-shut Solo® lid the pack is easy to open and offer tight seal which in turn provide protection from drying.
Kirkland's wipes contain no alcohol, no chlorine, no dyes and no parabens which makes them less prone to cause any allergies or skin irritation.
Ingredients (new formula):
Water, Aloe Barbadensis Leaf Juice, Tocopheryl Acetate, Disodium Cocoamphodiacetate, Polysorbate 20, Citric Acid, Disodium Phosphate, Disodium EDTA, Ethylene Brassylate, Phenoxyethanol, Sodium Benzoate.
See the glossary at the bottom of the page to learn more about these substances
>Check discounted price of Kirkland Signature Baby Wipes on Amazon<
---
Nice 'N Clean Baby Wipes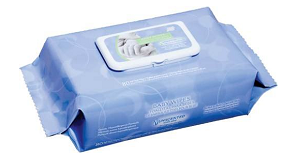 As the name suggests these are nice, clean and simple. There is no alcohol and dyes that could irritate the sensitive skin of a baby. They also contain no toxic parabens. The lid is easy to open and firmly seals the content which ensures long lifespan.
Majority of users complements these wipes for being soft and larger than competitors' products.
Things that could be better:
Several customers complained that it's not easy to remove one wipe at a time using one hand.
Ingredients:
Water, aloe barbadensis leaf juice, tocopheryl acetate, disodium cocoamphodiacetate polysorbate 20, citric acid, disodium phosphate, disodium EDTA, ethylene brassylate, phenoxyethanol, sodium benzoate.
See the glossary at the bottom of the page to learn more about these substances
>Check discounted price of Nice 'N Clean Baby Wipes on Amazon<
---
Jackson Reece Baby Wipes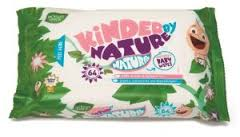 Jackson Reece is a UK based company and these wipes are manufactured in the UK. They contain no alcohol, chlorine and no other toxic or causing irritation agents.
The cloth is 100% biodegradable and compostable. It's also specially formulated to be soft in touch and thus prevent irritation to skin.
Things that could be better:
Several customers reported them to be difficult to pull from the box one at a time.
Ingredients:
Water, Aloe Barbadensis Leaf Juice, Betaine, Caprylyl/Capryl Glucoside, Levulinic Acid, Sodium Levulinate, Glycerin, Potassium Sorbate, Sodium Citrate, Melaleuca Alternifolia Leaf Oil, Cananga Odorata Flower Oil
See the glossary at the bottom of the page to learn more about these substances
>Check discounted price of Jackson Reece Baby Wipes on Amazon<
---
Earth's Best Chlorine Free Wipes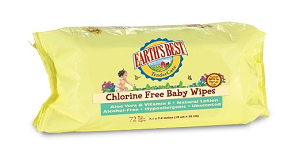 There are no alcohol and fragrances in them as well as chlorine which would make them quite safe. However, they contain Sodium Hydroxymethylglycinate, a compound used as antimicrobial. It works by releasing formaldehyde which is toxic to microbes. It is, however, toxic to humans as well and also it is a carcinogen. In the light of this and also a fact that the manufacturer has not commented on repeated concerns of several customers who bought this product on Amazon it is hard to focus on any other features of these wipes. There is also no information about ingredients on Earth's Best website (earthsbest.com).
They are very popular, however, its hard to consider them to be the best wipes you can get and certainly not the safest.
Ingredients:
Water (Purified), Glycerin (Vegetable), Alkyl Polyglucoside, Aloe Vera (Aloe Barbadensis) Leaf Juice, Citric Acid, Vitamin E, Sodium Hydroxymethylglycinate (formaldehyde releaser, Skin Deep score 6).
See the glossary at the bottom of the page to learn more about these substances
>Check discounted price of Earth's Best Baby Wipes on Amazon<
---
WaterWipes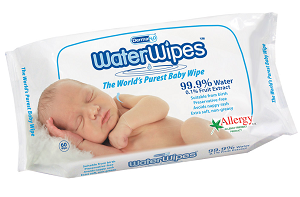 This product was designed with even the most sensitive skin in mind. It is neutral and safe even for newborns.
These wipes are moistened with water and tiny addition of grapefruit seed extract, which works as a natural antimicrobial and protects the wipes.
They are effective and safe to use. The impressive average score of 4.4 among Amazon customers says everything about their quality.
There is one thing to be aware when using WaterWipes (either by WaterWipes or other company). They contain no artificial preservatives and grapefruit seed extract is safe but not that effective therefore these type of wipes have shorter shelf life. It is recommended to use them within 4 weeks after opening the pack in order to prevent mold and bacteria development.
These are definitely the best baby wipes for babies with sensitive skin.
Ingredients:
Water, grapefruit seed extract (0.1%).
>Check discounted price of WaterWipes on Amazon<
---
Honest Company Baby Wipes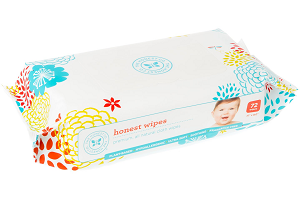 Instead of toxic preservatives these wipes contain neutral for humans and lethal for microbes Silver Dihydrogen Citrate. All other ingredients are also non-toxic. In fact Hones Company is one of the very few that displays the ingredients of their wipes on their website (www.honest.com).
The packages are made of soft plastic and contain a hard and effective seal. After recent change in design these wipes have become even larger and thicker. They contain several natural herbal and fruit extracts to soothe irritated skin and prevent infections.
Ingredients:
Purified Water, Citric Acid, Silver Dihydrogen Citrate, Decyl Glucoside, Sodium Citrate, Punica Granatum Extract, Glycyrrhiza Uralensis Extract, Chamomilla Recutita Extract, Cucumis Sativus Extract, Peucedanum Ostruthium Extract.
See the glossary at the bottom of the page to learn more about these substances
>Check discounted price of Honest Company Baby Wipes on Amazon<
---
Bum Boosa Bamboo Baby Wipes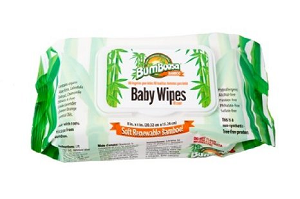 As the name suggest they are made of highly recyclable material, bamboo. There is no chlorine, parabens, alcohol and dyes in them. Instead of artificial fragrances they contain extracts from sweet orange and lavender which makes them pleasantly scented.
Bamboo wipes are often praised for their great absorbance and softness. They also do not contain strong artificial preservatives.
Some customers raised an issue of Polysorbate 20 being present in these wipes. It is not harmful on its own but may be contaminated with ethylene oxide, and subsequently 1,4 dioxane. The company's president clarified that their product was independently tested and is free from dangerous contaminants.
Ingredients:
Water, Vegetable Glycerin, Aloe Barbadensis Leaf, Tocopherol , Potassium Sorbate, Sodium Benzoate, Citric Acid, Calendula Extract, Polysorbate 20, Chamomile Flower Extract, Lavandula augustifolia oil, Citrus Sinensis oil.
Things that could be better:
They could be larger.
See the glossary at the bottom of the page to learn more about these substances
>Check discounted price of Bum Boosa Bamboo Baby Wipes on Amazon<
---
Below is a list of some potentially harmful substances that you may find even in products advertised as 'best baby wipes for sensitive skin":
| Substance | Description and Skin Deep score (higher - more dangerous) |
| --- | --- |
| Citric Acid | Commonly found in food and cosmetics. Serves as a preservative. Not too many research done on safety but is regarded as safe - Skin Deep score 2. |
| Propylene Glycol | A common ingredient of cosmetics and cleaning products. Works as skin softener by absorbing water. Skin Deep score of 3. Its biodegradation requires large amount of oxygen. In large quantities can cause dying of animals in water. |
| Potassium Sorbate | Often used as food preservative. Is also an ingredient of cosmetics such as shampoos, soaps and shaving foams. Has been found to cause allergic reactions in some people. Skin Deep score of 3. |
| Sodium Benzoate | A food preservative also used in shampoos, shaving creams, toothpastes and others. It is safe on its own, hence Skin Deep score of 1. However, mixing it with ascorbic acid potassium benzoate (also a preservative) may lead to formation of benzene, a carcinogen. |
| Glycerin | A lubricant. Safe. Skin Deep score of 0. |
| Parabens | Preservatives commonly used in cosmetics. Some varieties of parabens are extremely dangerous (propylparaben - Skin Deep score of 10) some are harmless (calcium paraben - Skin Deep score of 0). Most sources recommend avoiding them. In some baby wipes (Huggies Natural Care Baby Wipes - prior to 2014) Methylparaben (score 4) was used. Some wipes contain a whole spectrum of parabens INCLUDING the notorious propylparaben (score 10). Curash Fragrance Free Baby Wipes for example contain: Methylparaben, Ethylparaben, Butylparaben, Propylparaben, and Isobutylparaben!!! |
| Phthalates | A group of compound often used in plastics as plasticizers (substances added to plastics to increase their flexibility, transparency, durability, and longevity). They are also present in cosmetics. Depending of the type of phthalates they post a various risk (Skin Deep score 0 - 10). According to current legislation manufacturer is NOT obliged to disclose information about the presence and type of phthalates used in baby wipes. Generally they fall into 'fragrance' category. |
| Sodium Hydroxymethylglycinate | An antimicrobial preservative (Skin Deep score 6) that works by forming formaldehyde (score 10) in cosmetic products. Formaldehyde is known carcinogen. |
| Disodium EDTA | Used as a stabilizer in cosmetics. Safe. Skin Deep score 0. |
| Decyl Glucoside | Safe cleansing agent. Skin Deep score 0. |
| PEG - (Polyethylene glycol) | A chemical compound used in cosmetics as a cleansing agent. There are various types of PEG derivatives such as PEG-40 Hydrogenated Castor Oil (score 3). PEG's have been repeatedly found to be contaminated with 1,4-dioxane (score 8) which is a carcinogen. |
| Phenoxyethanol | Used as preservative in cosmetics. May have negative impact on skin, nervous system and digestive tract. Has been found to cause respiratory distress or vomiting and diarrhea in infants. Skin Deep score of 4. |
| Benzyl Alcohol | A preservative used in cosmetics. Potential allergen. Score 5. |